There are three types of evictions in Florida, and if you're a landlord who needs to remove a tenant, it's important that you understand and follow the legal eviction process. Today, we're telling you what that process includes.
Types of Eviction
When you find yourself needing to evict a tenant, it's most likely for nonpayment of rent. This is when a tenant has not paid, and your three-day notice has gone unanswered. You can also evict for lease and conduct violations. This means the tenant has violated a term in your lease such as noise levels, occupancy, or pets. It might also occur if you own a condo and the tenant has violated something in the condo association rules and regulations. Finally, there is an eviction for holdover. This usually happens when an investor purchases a property with a tenant already in place. That tenant is renting from month to month and a 15-day notice to vacate is issued, but the tenants fail to move.
Filing the Eviction
After the notice period, you will be forced to proceed with eviction. We always recommend that you hire an eviction attorney. They are well worth the money and it typically costs $500 on average for an uncontested single eviction. The attorney will go to court, get the eviction approved, and then file a claim against your tenant for all court expenses. Then you can go forward and meet law enforcement at your property. You can change the locks, move any tenant belongings to the curb and get ready to re-rent your property.
Alternatives to Eviction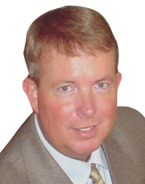 Some property owners prefer to look for eviction alternatives. With nonpayment of rent evictions, you could offer the tenant an option to vacate in lieu of an eviction. Basically they will sign an agreement that says they are signing over their security deposit to avoid being evicted. They move out within seven days and you can get back in there and get the property ready to re-rent. It takes less time and costs less on both sides.
If you have any questions about the eviction process, please contact us at Metro Residential in sunny Fort Lauderdale, Florida.