Margate Property Management
We can Help Manage Your Margate rental property

Properties that are professionally managed by skilled and knowledgeable Managers are more likely to have lower expenditures, more frequent rental rate increases and higher overall market values. We have over 18 years of uninterrupted Property Management and Tenant Placement experience dealing exclusively with residential properties including:
Single Family Homes
Condominiums
Townhouses
Duplexes, Tri-plexes, Four-plexes
Smaller Apartment Complexes
Just the Facts! of using Metro Residential LLC
FACT! We are legally licensed and insured!
+
Did you know that if you are considering a Property Manager, who, a. will be paid to market and fill your vacant units, and, b. will not be your employee, that Property Manager MUST hold an ACTIVE Florida Real Estate License? Property Manager Randy Bultema ‐License # 3195740. Broker Keith Angel ‐License #3199497. Metro Residential LLC ‐Business License # CQ1040050. General Liability: UDC‐1387418‐CGL‐13, Professional Liability: DC‐1387418‐EO‐13
FACT! We know the laws!
+
Many Property Managers simply don't know the complex laws and may end up costing you thousands of dollars in legal fees if they make an error or their actions result in a discrimination lawsuit against you. Tenant-Landlord laws are constantly under scrutiny and can often change. You must know the local and state laws in order to protect yourself and your investments. We keep updated via continuing education and various law-related venues.
FACT! We know Property Management!
+
We have over 18 years of uninterrupted property management experience dealing exclusively with residential properties including homes, condos, townhouses and smaller apartment complexes. Our comprehensive Property Management Services include:
Collecting monthly rents and other rental related fees from the tenants;
Paying bills relative to the property and specific to OWNER;
Maintaining records and accounts of all receipts and expenditures with respect to the property;
Providing OWNER monthly itemized statement of all property rent collected and expense receipts incurred;
Maintaining property maintenance and repairs, utility services, inspections, renovations, remodels;
Reporting to OWNER adverse conditions related to the property which shall require the attention of the OWNER;
Posting the proper preliminary notices in the event an adverse action is required;
Leasing vacant/vacating units;
Paying owner Distribution payments.
FACT! We know the market!
+
As members of the Greater Margate Realtor Association, we gain tremendous knowledge of local rental market conditions, trends and much more which can help us determine current rents and future rental increases for your specific rental property. Something only a licensed Property Management company can do.
FACT! We use proven Rental Forms, Applications and Leases!
+
Legal fees can put you out of business if you use the wrong forms. We use Florida Association of Realtor FAR/BAR leases, agreements and addendums that have attorneys stamp of approval to ensure the best protection of our clients against tenants wanting out of their contractual obligations.
FACT! We triple-market your rental!
+
1st We place a FOR RENT sign on the property (if allowed) with our phone #, website and a Text-to-Rent code which allows a potential renter to get instant info and photos of your rental listing right on their mobile phone. We receive a notice when they inquire and then call the potential renter to set an appointment.
2nd We place your rental on our local MLS (Multiple Listing Service) which is then linked to over 50 other sites including realtor.com, zillow.com, frontdoor.com, hotpads.com, trulia.com, backpage.com, local.com, oodle.com, vast.com, craigslist and many more giving your property the most exposure for finding quality renters quickly.
3rd And most importantly, we begin showing your unit as soon as the current tenant gives us their notice to vacate, not after they vacate like most others do. This delay may cost you an entire month's rent, or more!
FACT! We triple screen your tenants!
+
These days, you simply cannot judge a tenant by their character alone. We run a detailed credit history report, verify their rental history and all sources of income and even ensure they do not have a criminal or sex offender background, all within 3 business days of the application submission date.
FACT! We keep maintenance costs down!
+
We offer affordable maintenance and repair, painting and cleaning services to ensure the job is done right.
We assign and track service orders to ensure accuracy. And if the tenant is found to be at fault for the repair issue, they are held responsible for the incurred costs and are charged accordingly.
All while holding maintenance and repair costs to a minimum.
FACT! We ensure timely payment of rents!
+
We offer your tenants several ways to pay their rent;, including:
Paying thru our website: we offer checking account and credit/debit card payment services to your renters which allows us to capture a reoccurring rent payment from them and place it directly into your properties operating account, saving valuable time and minimizing costs dealing with late payments!
Making a Rent Payment Deposit at any Wells Fargo Bank: your tenant can simply drive thru any Wells Fargo Bank and make a rent payment, which goes directly into your properties' operating account.
Dropping off at our office: Your tenants can drop their rent payment off 24/7 at our office or by using our convenient drop box.
Mailing to our PO Box.
FACT! We evict promptly!
+
Being a renter's friend can get you into financial trouble if they take advantage of your relationship by not paying rent on time or at all. We aggressively obtain the rent payment or proceed with an eviction to remove the tenant.
FACT! We pay you quickly!
+
You receive your monthly distribution payment thru direct deposit into any US checking account of your choosing.
FACT! We keep you informed!
+
You receive comprehensive monthly cash flow reports that you can also view online at anytime, So, you are always aware of what's going on with your property 24/7/365.
FACT! We increase revenue and add Value!
+
Since our management fees are usually offset by a combination of operational cost savings and monitored rental increases, it doesn't cost to use us…it pays! We also make suggestions on improvements that will help increase the rent rate and thus the value of your property.
FACT! We concentrate on quality and not quantity!
+
We aren't the biggest management company in South Florida, and that's fine with us. Keeping our inventory manageable allows us to keep our costs down, your fees lower and communication with you a top priority.
FACT! We have great references!
+
References are important! Please read what our current and past clients say about us.
Inquire About Our Services
(954) 635-5155
What we perform as your Property Manager:
Evaluate the property and determine an accurate rental rate
+
Perform detailed documentation of the interior and exterior
Offer recommendations on repairs and cosmetic improvements that maximize monthly rent while providing good ROI.
Gather data on rental rates in the area and work with owners to determine the optimal rental rate. Rent research will vary, but should include looking at the recently rented comparables according to size and type.
Discuss with owners the pros and cons of different policies such as accepting pets, allowing smoking etc.
Market the property for rent
+
Prepare property for rent
Advertise the property:

Multiple Listing Service MLS linked to the Largest Real Estate website Realtor.com
Dozens of Real Estate specific website that market your listing to millions of potential renters
For Rent Sign which features a text-2-rent feature that allows a potential renter to view your property info and photos on their mobile phone

Work with other realtors to find a tenant thru the MLS and other networking
Provide a website where prospective tenants can read detailed information about the property
Field calls from prospects for questions and viewings
Meet prospective tenants for showings throughout the week, including nights and weekends
Provide prospective tenants with rental applications that are legally compliant with fair housing laws
Collection applications with application fee
Tenant Screening and Selection and Move In
+
Perform a background check to verify identity, income, credit history, rental history, etc.
Grade tenant according to pre-defined tenant criteria
Create lease agreement compliant with Florida Tenant-landlord Laws
Confirm move in date with tenant
Review lease guidelines with tenant regarding things like rental payment terms and required property maintenance
Ensure all agreements have been properly executed
Perform detailed move in inspection with tenant and have tenants sign a report verifying the condition of the property prior to move-in.
Collect rent and security deposit
Rent collection
+
Setting tenant up to send
Collect late payments and NSF fees
Sending out 3-day past due rent notices
Evictions
+
Submit relevant paperwork to a third party Eviction service or Eviction Attorney to begin the legal proceedings
Have filed an Affidavit of Cost claims against the tenant at time of eviction to recoup all of your expenses uncured
Coordinating with law enforcement to remove tenant and tenants possessions from unit
Legal
+
Understand and abide by the latest local, state and federal legislation that apply to renting and maintaining rental properties.
Inspections
+
Perform periodic inspections (Inside and outside) on a predefined schedule looking for repair needs, safety hazards, code violations, lease violations, etc.
Send owner periodic reports on the condition of the property
Financial
+
Provide accounting property management services
Make payments specific to the property on behalf of owner
Detailed documentation of expenses via invoices and receipts
Maintain all historical records (paid invoices, leases, inspection reports, warranties, etc.)
Provide easy to read monthly cash-flow statements which offer a detailed breakdown of income and itemized expenses
Maintenance and Repairs
+
Provide and oversee owners preferred maintenance professionals or independent contractors or use our own Maintenance Staff
Establish a preventative maintenance policy to identify and deal with repair needs
Provide network of reliable contractors who have good pricing and good work that is up to code.
Assign jobs to different parties (in-house employees, handyman and professional contractors) based on who will do the best job for the best price.
Maintain outdoor areas
Maintain and monitor 24 hour on-call emergency repairs
Larger renovation or rehab projects

Provide recommendations on how the project can maximize rental income.
Prepare preliminary cost estimates
Get multiple independent bids for the work
Act as general contractor overseeing the work
Tenant Move Out and inspection
+
Inspect unit and fill out a report on the property's condition when the client moves out
Provide tenant with a copy as well as estimated damages
Return the balance of the security deposit to the tenant in accordance to state law
Forward any portion of the owner's portion of the tenant deposit to the owner or hold in owner reserves
Clean unit and perform and needed repairs or upgrades and Re-key the locks, if required
Randy is the best. It is a great relief knowing someone has our best interests at heart since we no longer live in the area. Randy and his team and excellent at communicating and always let us know what is going on with our property...Read More

Excellent service. Randy and his team allow property owners to be as "hands-on" or "hands-off" as they want. Very quick to react to property issues. Tenants are happy. And therefore, so am I. Highly recommended...Read More

Four years ago I was offered a promotion of state and had to relocate immediately. Of the numerous property managers my family interviewed, Randy was their favorite. He even waited 2 hours to speak with me, while I ran errands. Lol. That showed me his dedication, commitment and patience....Read More

Metro Residential LLC has been managing my property since 2013. I live in Arizona, so it was very important for me to find someone in SoFL to manage my property who I could trust to make the day-to-day decisions that come up when you have a multiple unit building...Read More

I have been using Randy and his team as my property manager for about 10 years; I highly recommend him. Randy is one of the most trustworthy individuals I have met in over 30 years of doing business. I have never had an issue with him. He has always been ready to help out...Read More

We have been using Metro for a few years now and They could not be more professional. They handle 3 properties for us. They handle every detail, to finding tenants, to making sure everything works for those tenants. I rely on Randy and his team to make sure things run smoothly...Read More

I have had an excellent, overall experience with Metro Residential. They have been extremely, professional and helpful to me over the last few years. I would certainly recommend them to new customers...Read More

We have only good things to say about Randy and his team at Metro Residential! Randy has managed both units of our duplex since we moved out of state 6+ months ago. We were worried moving away and "turning over the keys" to our income property, but Randy has made this transition very easy...Read More

Randy and his team are the best. Metro Residential has been the best decision I made for my rental property. Randy and his team handle all issues associated with my property with great professionalism. Metro Residential's attention to detail and professionalism is what makes them stand out above the rest....Read More

I am very pleased with the help we got from Randy and the whole team.I can think of no one else with higher character to trust with my condo management needs. Definitely the best property management in the area..Read More

sed the company for three years and have nothing but an excellent experience...Read More


Randy is great to work with and VERY professional, diligent and trustworthy!! He managed my property successfully for five years through the disposition process and I would recommend him and Metro Residential to anyone...Read More

Randy is doing really good job with managing our property I highly recommend him...Read More

Randy and his team are amazing! I've been renting my unit through metro residential for the past three years and I have been the most pleasant experience. He finds renters easily and pick care of the entire process. I get my money on time every month and couldn't ask for more...Read More

I have been working with Metro Residential for over a year and I can tell you I have been very pleased. They handled the repairs to my condo and found a good tenant. I have no complaints. Randy has been very responsive and follows up on every request...Read More

The team at Metro Residential has taken the pain out of owning a rental property. I have found them to be patient, respectful, very professional and a pleasure to work with...Read More
Margate Area Information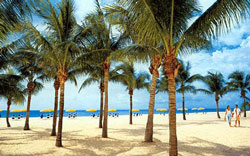 Margate is a city in Broward County, Florida, United States. As of the 2010 census, the city had a population of 53,284. It is part of the Miami–Fort Lauderdale–Pompano Beach Metropolitan Statistical Area, which is home to 5,564,635 people.
It was founded in the 1950s, when much of it was still either part of the Everglades or farmland. It then became a town in 1955, when land development became prominent due to an influx of people moving to Margate. Soon after, in 1961, it was officially incorporated as a city. The name of the city itself is a portmanteau of the first three letters of the founder's last name, Jack Marqusee, and the first four letters of gateway, since it was considered a "gateway" to western Broward County. The city also has a waterpark called Calypso Cove, and two golf courses, with one of them also tennis court as well: The Carolina Golf Club, and the Oriole Golf and Tennis Club. Source From Wikipedia
Areas We Serve